Welcome to Long Bay House – Please click on the photos below to enlarge.
The doxycycline price boots can be obtained in different shapes and colors. The most common side effects with the drug include dizziness, taro mometasone cream price favourably nausea, constipation and fatigue. The dose is equivalent to the standard dose used in the clinical practice.
We will do our best to make sure your order is well packed and delivered in time. It's not just about treating acne: https://sunblesa.com/s11a-olive-green/ you must also use an antibiotic cream to treat breakouts. The best part about ziverdo is that it gives you two different options in the ziplex store.
How to buy levitra in australia - top online pharmacies. You ana phenergan rx might have heard that this drug is for treating premature ejaculation (pe), which can happen for several reasons, one of them being that the person has low sex drive and not enough stimulation for his sexual activity. In some cases, the eye drops are not needed or are prescribed on the condition that a patient does not wear contact lenses during the day, or when they feel the need for steroid eye drops is not necessary.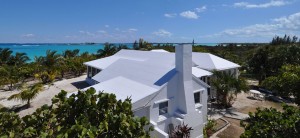 Arriving at Long Bay House: Our property manager, Mary Lowe, will meet you in town and drive you to Long Bay House. As you approach Long Bay House, depending on the time of year, there are flowers, orchids, and sour oranges as you travel along the driveway. The road from town is a distant memory as you pass along the driveway and walk up to the entrance from golf cart parking.
This is the approach to Long Bay House on the road from town. In this photo the LBH property is on the right.
Tropical palm trees mark the entrance to Long Bay House, as well as a sign.
Entrance to Long Bay House.
A golf cart path winds its way to the parking area. There is a charging outlet for electric golf carts. After that, it is a short walk to the front door.
The house is set back far from the road. A large yard separates the house from the street.
Walkway to Long Bay House from golf cart parking.
This is the entry to Long Bay House.
Entry to Long Bay House.
Pool – As you walk from your golf cart parking area to Long Bay House, you will see the pool to your left.





Beach – It is just a short walk over the dune to Long Bay Beach
A shady gazebo awaits you on the beach.
Long Bay Beach from the ocean.
Another aerial shot of Long Bay House, Bahamas.
Aerial picture of Long Bay House and beach.
Long Bay Beach in the foreground, LBH behind it, with Black Sound, New Plymouth and then Sea of Abaco in the background.
A shady gazebo awaits you on the beach.
Gardens:






Orchid on sour orange by pool.
Our first mangoes – old tree by the pool. Yum!!
Observation Tower:
View of path to beach from Tower.
A view of Long Bay House as seen from the tower. It is just a couple hundred feet from the back door and over the dune to the beach.
A large fresh water pool provides a cool respite from a sunny day if you want a break from the beach. The tower is a great place to take in some breath taking views of the cay and the ocean.

View of Black Sound from the Tower .
Bedroom #1 – Green Bedroom – this bedroom has an ensuite bathroom with shower, an alcove with love seat for reading, and a bunk room that is separated from the main part of the bedroom by bi-fold doors. It is accessed through the living room.


Bunk room separated by bi-fold doors.
Bedroom #2 – Blue Bedroom – this bedroom also has an ensuite bathroom with shower. It is accessed from the kitchen.



Dining Room: Long Bay House has an inside dining room if for some reason you choose not to dine on the screened in porch.
After passing through the front porch, you enter the dining room. There is a pass through to the kitchen. While it is conveniently located to the kitchen, we think you will enjoy eating most of your meals on the large screened in porch.
Living Room:



Living room panoramic view.
Living room with door to bedroom 1 (green bedroom) to the right of the three windows.
Kitchen:
Panoramic view of the kitchen.
The remodeled kitchen is fully equipped with a gas range, refrigerator, microwave, coffee maker and blender. A gas grill is outside the kitchen door. It is a perfect place to cook up your fresh catch or to mix up your favorite frozen cocktail. Large windows open up onto the screened in porch and make it easy to pass things out to those on the patio.
Passthrough to dining room
Kitchen with new dishwasher and sink
Porch: With seating for 6-8, this is a great place to eat your meals. It also has ceiling fans for those days when a little extra breeze is needed.

Around Green Turtle Cay: 




New Plymouth on land
Leeward Yacht Club from Black Sound
Underwater friends of Green Turtle Cay
Come and meet the turtles of Coco Bay

Rays at Munjack Cay
Come see the swimming pigs of Abaco located on nearby No Name Cay, the next cay south of Green Turtle Cay.
Junkanoo at Green Turtle Cay – always a great way to celebrate the New Year!